Don't Be Intimidated
Most churches don't have MEGA budgets, but need to stay relevant in the way they communicate God's message to the faithful and non faithful alike. That's why we're here. We've taken over 40 years of AV experience and our faith and hope of spreading God's message to everyone and have wrapped it into the foundation of our company. We want to help you get the best bang for your buck because it is your duty to be good stewards of the money and people God has given you. We pride ourselves on accommodating your needs within your budget.
We Serve Small, Medium, & Large Churches, every denomination, and every style regardless of the size of the project.
We are FULL Service for our Ministry Partners
Consulting
Because of the 40 years+ experience in the industry, we have a wealth of knowledge to share. Even if we don't install or sell you anything, we are here to help.
Equipment Installation
We install & service what we design and sell. Simple as that. We don't sell you something then say, "Good Luck." We are your ministry partner.
Design
Full System Design including: Audio, Video, Lighting, Acoustic, Network, Set, & Broadcast
Service
Service is what we are known for. We take service very seriously and our clients' happiness is our top priority. If there is an issue we are here to fix it. We also have the ability to monitor your systems remotely so we often know of an issue before you do.
Training
Have a new system? Great! But who knows how to properly use it? We can train you, your full time staff, and your volunteers as often as you wish.
Lighting
If you are modern, contemporary, or traditional service, lighting still matters. Lighting sets the mood and gives clarity to those on stage. Lighting is probably the most misunderstood but most important feature in any church.
Pro Audio
NO ONE understands audio better than us. We care more about clarity than your heart beating out of your chest. You'll appreciate our theory too…
Acoustics
Why allocate all your money on speakers without treating your space acoustically? You may not need those ultra expensive speakers.
VIdeo & Internet Broadcasting

Set Design

Conference/Elder Boardrooms
Team Management

Security Cameras & Access Control Systems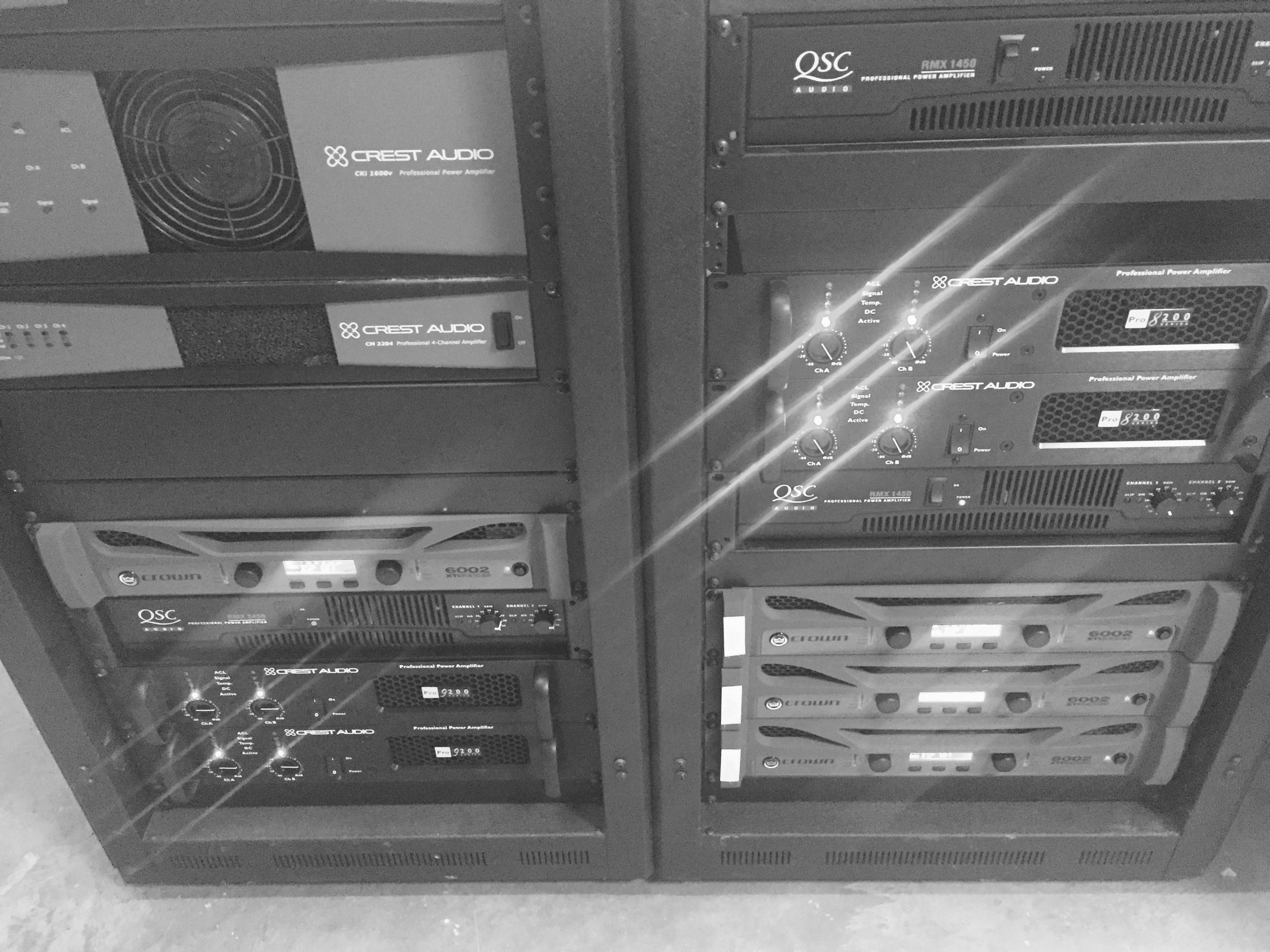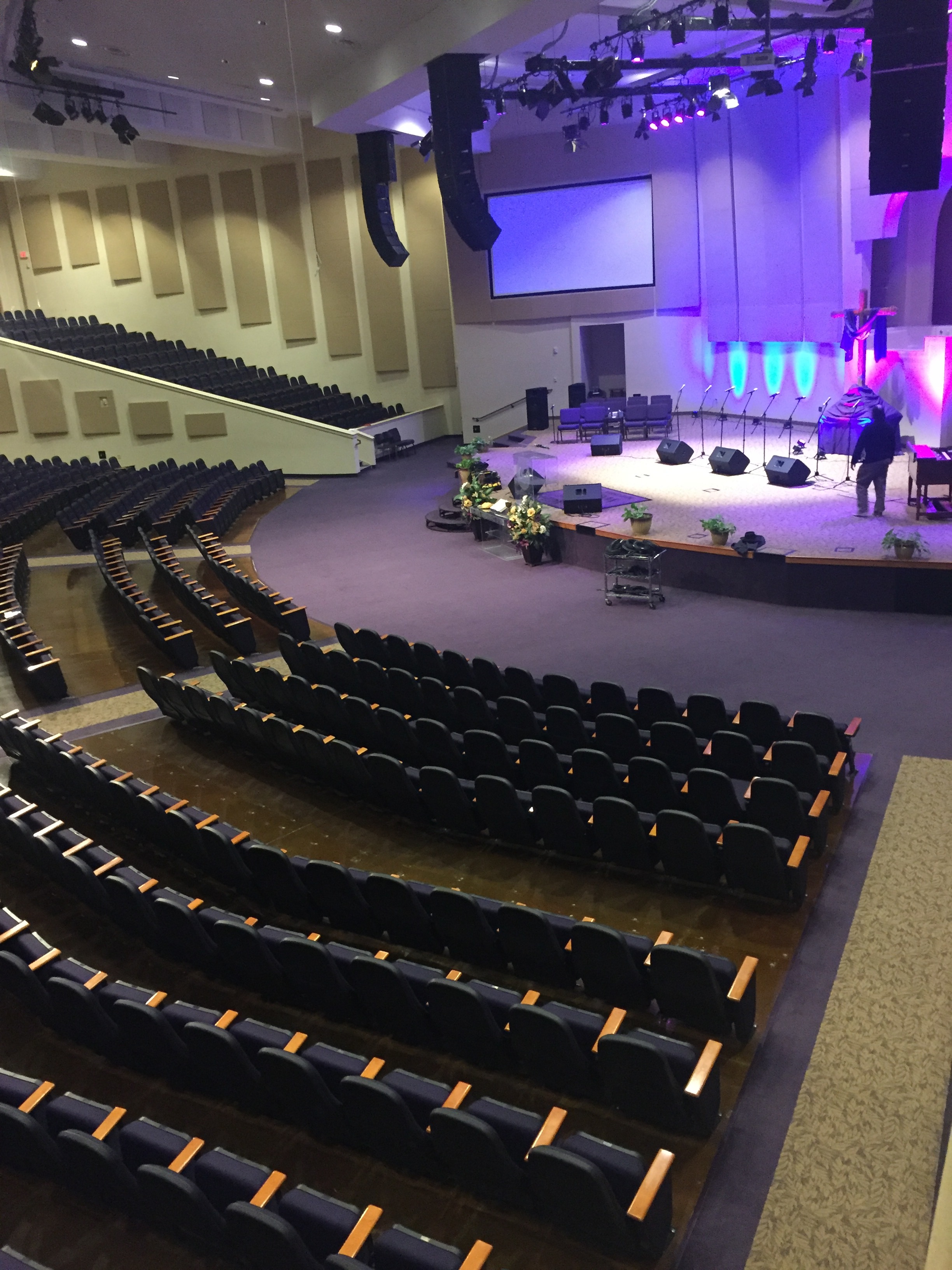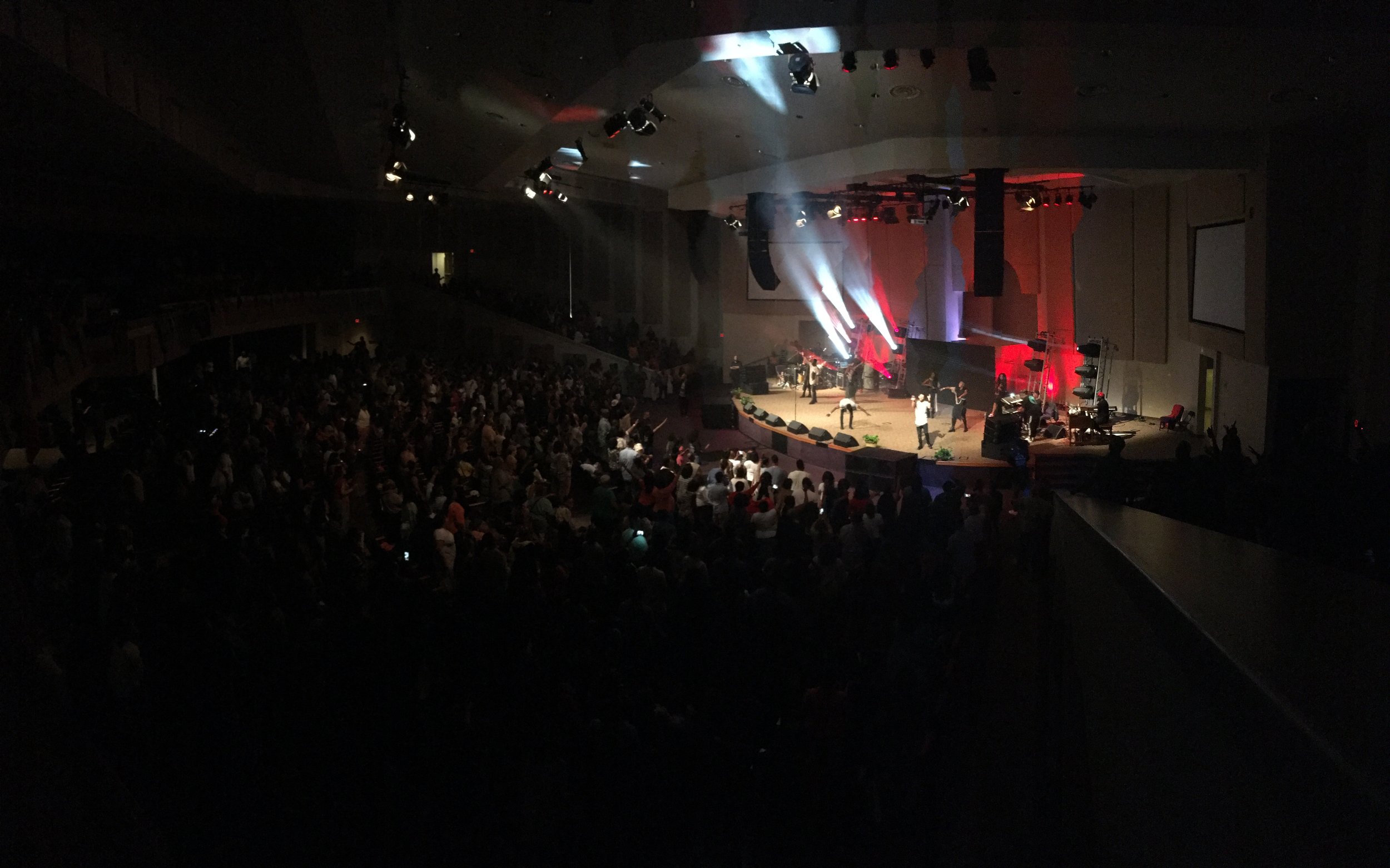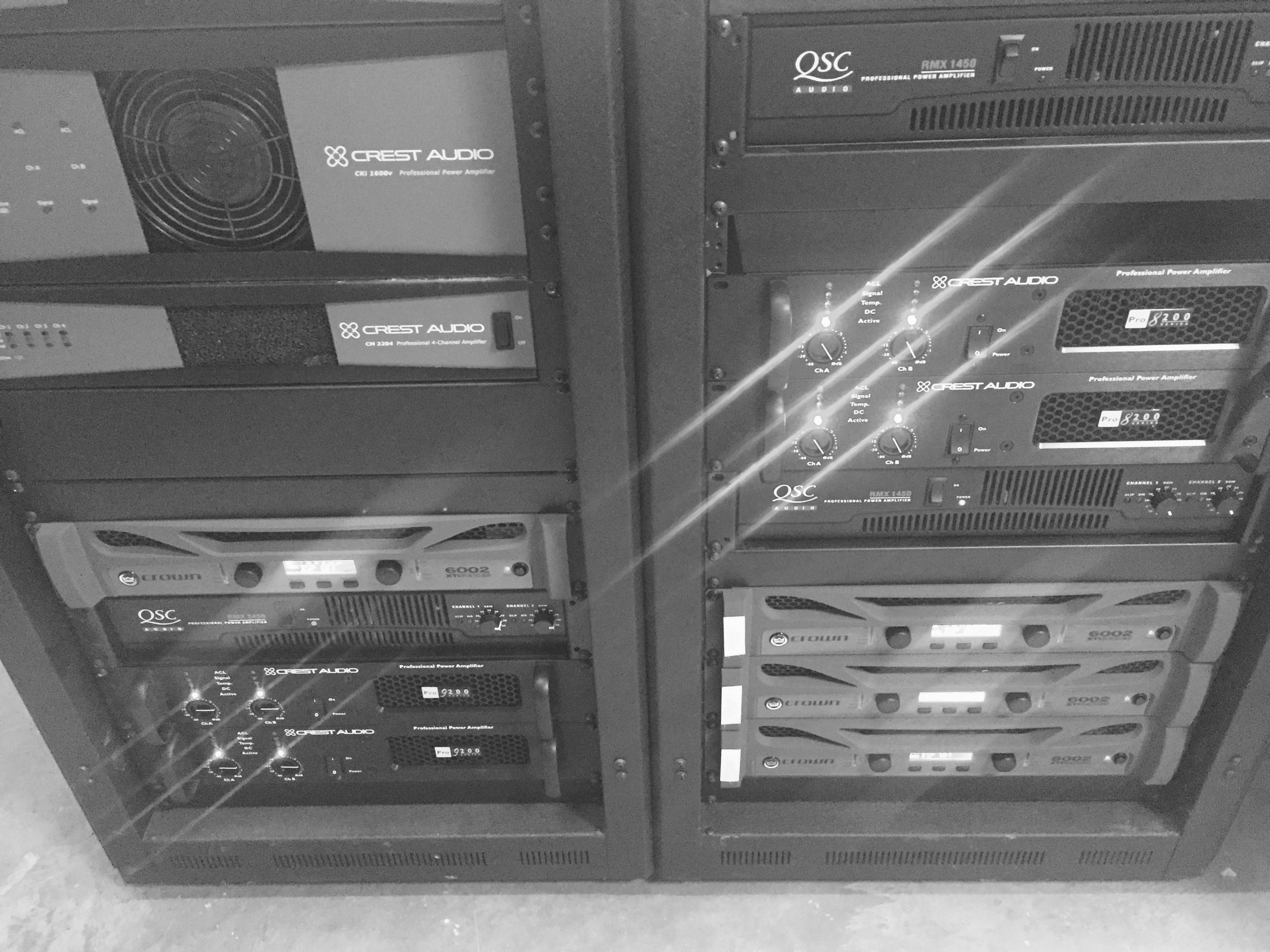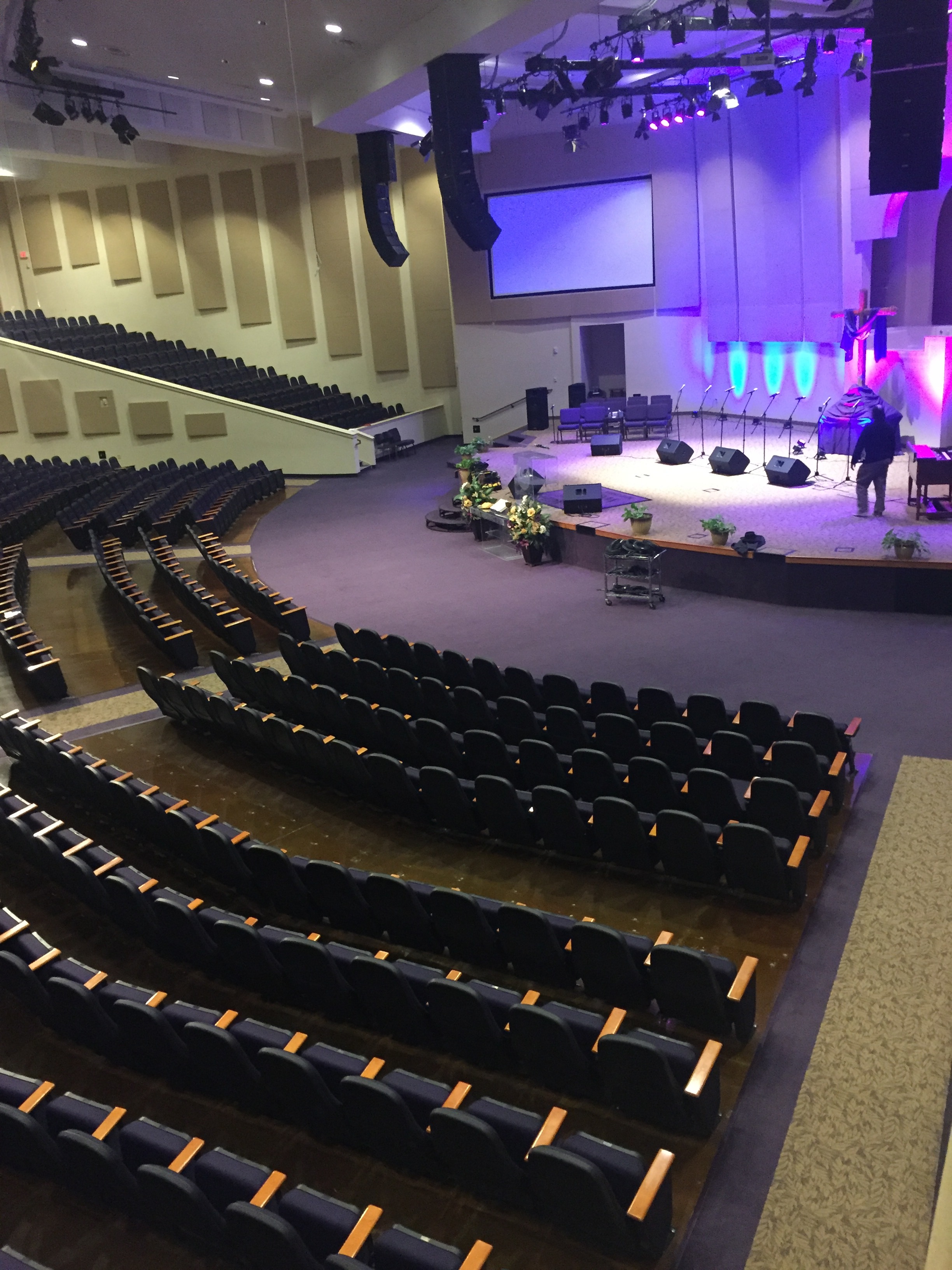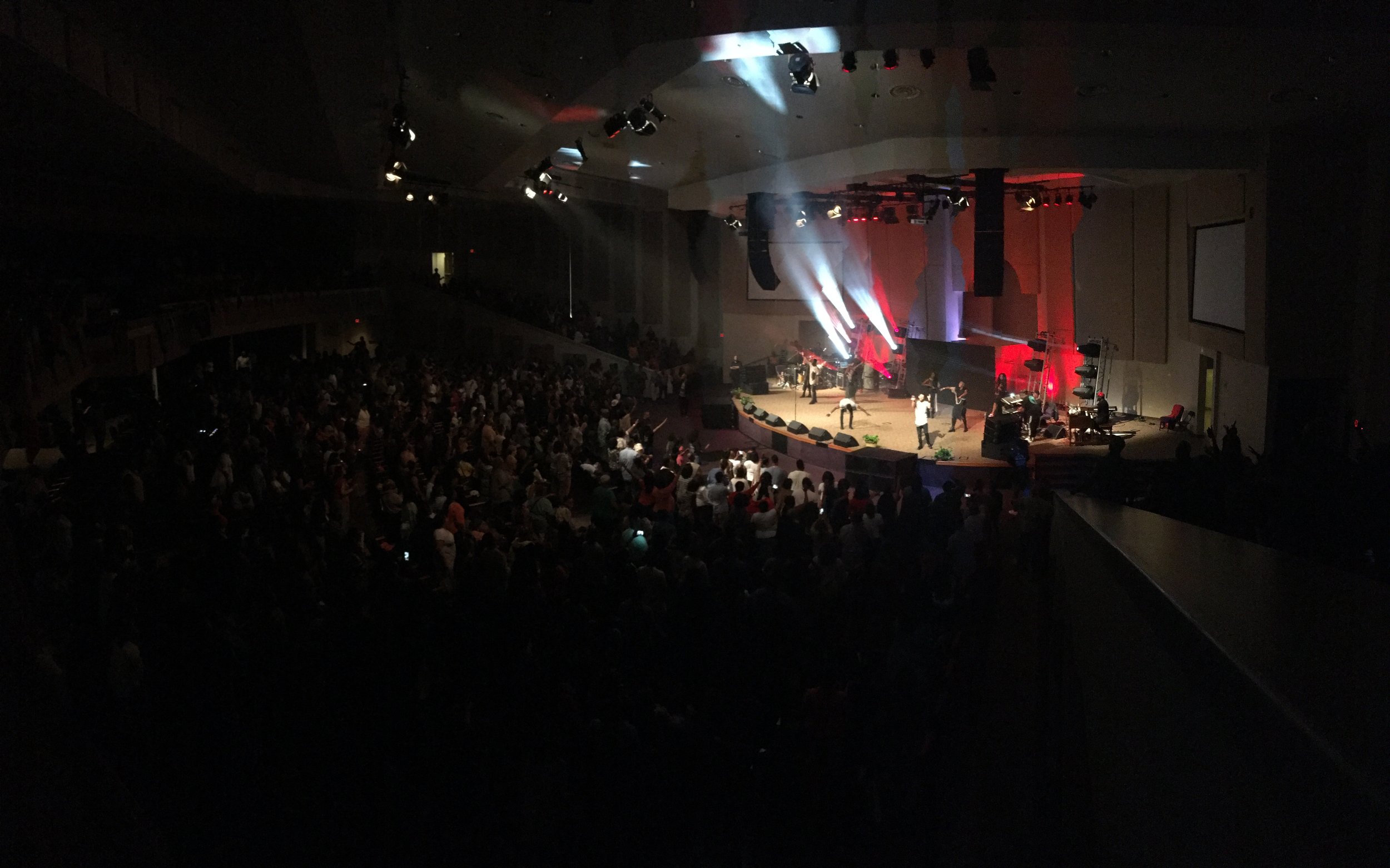 UNIVERSITY CITY CHURCH
CHARLOTTE, NC
Scope:
UCC purchased a building from a mega-church who removed a good portion of the equipment out when they moved. UCC being a newer/growing church didn't have a gigantic budget to get their system going. Actually for a couple months after their purchase, they were hobbling along on a patched-together system. We went in and put to use their existing equipment along with new equipment to get them back to a level that was better than original operating system, without replacing everything and blowing up the budget. We cared more about them as a church than what they were able to spend. Now, God is blessing them because of their stewardship and have seen an almost immediate impact of a properly installed and properly priced AVL system..
HoW Advice & Blog
Most Recent Posts
THE HUGE DISCONNECT

The biggest problem in the House of Worship AV Industry is that IT and AV are typically two different animals. Our company has the experience and knowledge to properly integrate our client's IT needs along with their Audio Video. In today's technology-driven-world, it is a necessity not just another "thing" that will pass. No matter the size of your congregation, we will help you stay connected to them.
Relationships
We aren't here to just sell you something. We want to build a relationship. Our goal is to be a part of your ministry and remain that way. Most House-of-Worship Audio/Video companies only care about the big projects or resourcing inventory from their warehouse. Not us. We care solely about spreading the Gospel, no matter how it's done. Large or small, every church is unique and we think that's beautiful, in fact we embrace it! As individual as your worship experience has become, your needs have followed suite. This is why we tailor each design to fit you.