There is not another system as easy or fun, with AS high-quality audio on the market.
"Sonos is one of the only products we sell that anyone can buy anywhere. The reason, you may ask? We do this because we believe Sonos is absolutely the best wireless audio system in world. There is not even one close competitor. Our philosophy, to be the best you have to sell the best. And SONOS is the best!"
Robert Burns, COO
INTRODUCING THE NEW SONOS PLAYBASE
Everything sounds better on PLAYBASE.
Movies, sports, TV shows, gaming - the slim, low profile PLAYBASE adds dynamic, pulse-pounding sound to whatever's playing when your TV's on. And streams your favorite music when it's off.
Movies and music to the power of 10.
Ten amplified internal drivers–six mid-range, three tweeters, and one woofer–replace the limited output of your TV's built-in speakers with deeper booms, crystal clear whispers, and huge waves of sound.
An off-the-wall approach to better TV sound.
Typical soundbars work best when wall-mounted directly below a TV. Truth is, most TVs end up on stands and furniture – exactly what PLAYBASE was created for. Its low profile design practically disappears beneath your TV, yet it fills your entire viewing room with epic home theater audio.
Send TV sound all around.
PLAYBASE makes movies, sports, games, and music come alive... in one room. Add more Sonos speakers and you can listen to what's playing on your TV in any room.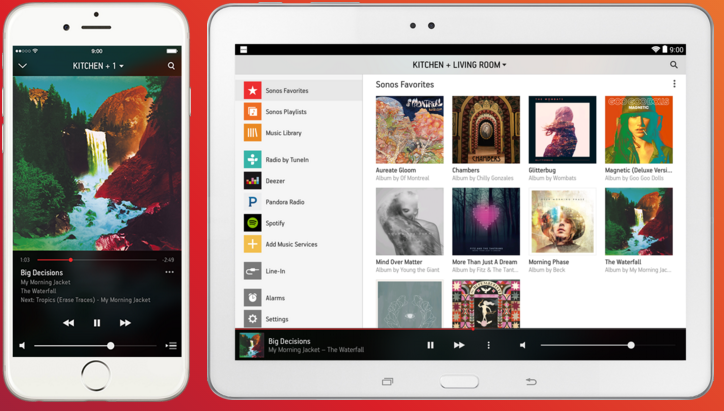 We produced professional videos better than any paper manual!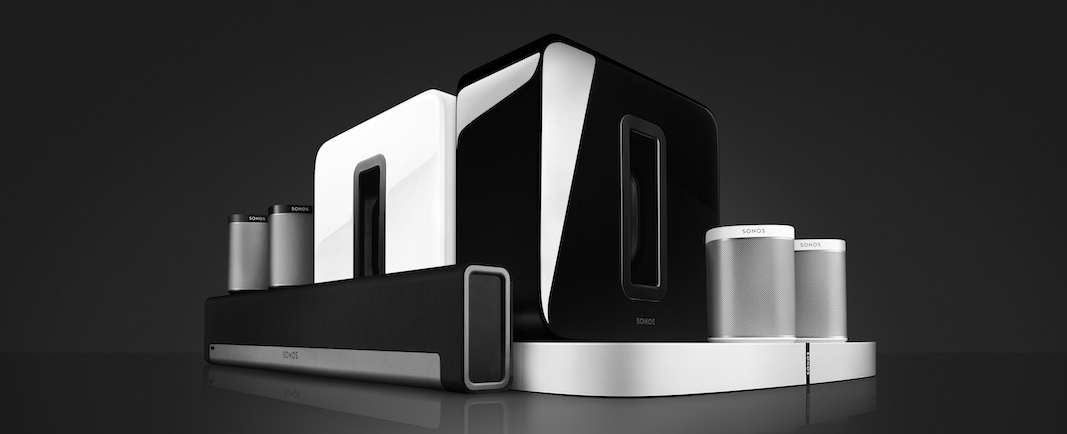 Sonos is the wireless Home Sound System that fills as many rooms as you want with great-sounding music, movies and TV. Stream via WiFi. Play whatever you're craving. And amp up every moment with intense, pulse-pounding sound.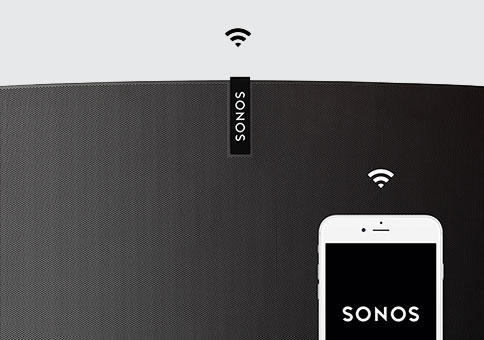 WiFi, not Bluetooth.
It matters. Especially when the phone rings or the person with the music has to leave. With Sonos, the songs stream from your WiFi network (not your phone), so there's never any of the dropouts, delays or interruptions associated with Bluetooth.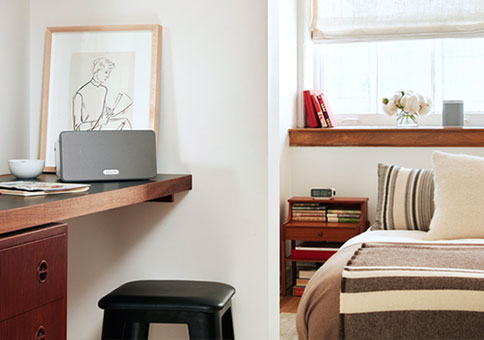 The more rooms, the better.
The real power of a Sonos system kicks in when you add more speakers. Suddenly you're playing different songs in different rooms. Or grouping all your speakers together to blast one big jam to every room at once.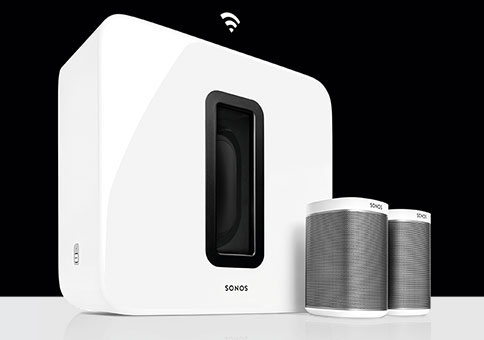 Knock your socks off sound.
We're talking woofers and tweeters tailor-made to fit each speaker's unique architecture. Internal smarts that instantly recognize how you've positioned your speaker then balance its output accordingly. And Trueplay custom tuning that makes sure your music always sounds great, no matter where you place your speaker.
Instant music to your ears.
Put your speaker wherever you want. Plug it in. Tap the app – it connects to your WiFi and you're ready to rock. Just like that. No wires. No tricky programming. No kidding.
Let's make this happen. Contact us today to get a Sonos System!